Upcoming Events : Network Learn Connect Northampton
📲 CLICK EVENT ARTWORK FOR MORE INFO + TICKETS 🎟
25th July 2018
Event Five at #NLCNN Northampton, is 'Blogs & Articles Made Easy (PRACTICAL WORKSHOP)'
Last month we learned 3 Core Success Principles from LinkedIn expert Sam Rathling to help to position your business as the 'go to' brand in your industry.
This month Tristan Griffiths will show you in a LIVE WORKSHOPhow to leverage your properly setup LinkedIn profile, to create & publish articles easily to share your expert knowledge with an even wider audience.
Every month we have ACTIONABLE CONTENT, but this month, with help from the ItsNomad9 team, you will be creating aCONTENT RICH BLOG ready for use onyour improved LinkedIn profile, as well as your own website.
So have a think about what kind of knowlede you are ready to share on the day. Although we will be on hand to guide you in what type of content works best for this improved method for blogigng with ease.
Once you have created a NEW BLOG / ARTICLE live in the room, Tristan will briefly touch on how to syndicate this content for the maximum exposure, however he will be DEEP DIVING into this further at MSO WorkSpace Northampton on the 3rd August, which you can book onto here : https://www.eventbrite.co.uk/e/mso-ale-lovers-networking-tickets-46879858920?aff=TG
---
20th June 2018
Event Four at #NLCNN Northampton, is 'LinkedIn or LinkedOut: How to Get Results from LinkedIn'
Sam Rathling is a LinkedIn expert, Amazon best-selling Author & International Speaker. She is the UK's leading authority in LinkedIn lead generation. Sam is on a mission to deliver over £1billion in closed business to her clients. Sam will be sharing 3 Core Success Principles to help to position your business as the 'go to' brand in your industry. She will help you get found for what you do with an effective LinkedIn profile, and will show you how to find and connect with your target market, with advanced prospecting techniques and strategies to help you win big on LinkedIn.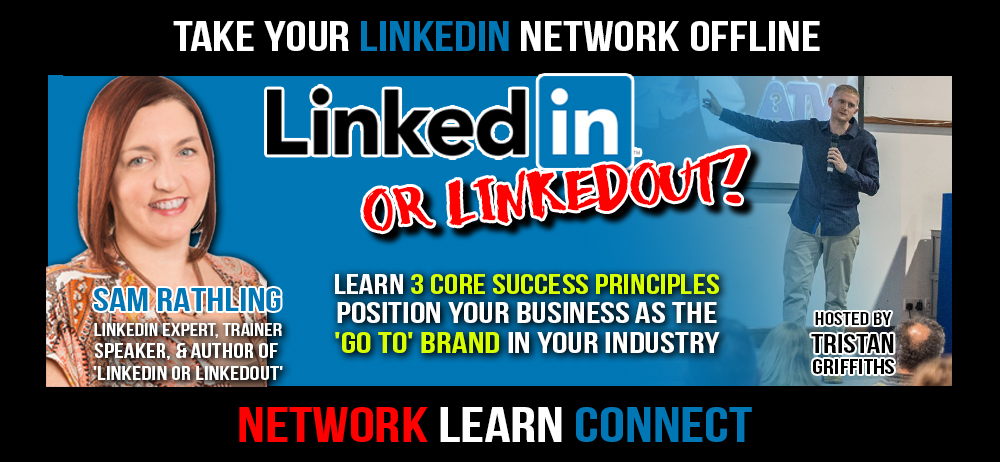 ---
23rd May 2018
Network Learn Connect #NLCNN : Attraction Marketing - Leads Come To You
Event Three at #NLCNN Northampton, is all about raising your visibility and learning techniques that means less time chasing leads as they will start to come to you - But only once you start ATTRACTION MARKETING!
Be sure to connect with Tristan Griffiths as he sits in the top 1% not only for his network but also for his industry when it comes to SOCIAL SELLING! just one of the many proven techniques he will be sharing on the night!
Along side this he will give you an action plan for how to position yourself as the go to expert & solution for your customers & how that will generate a constant flow of leads that feeds and grows your business.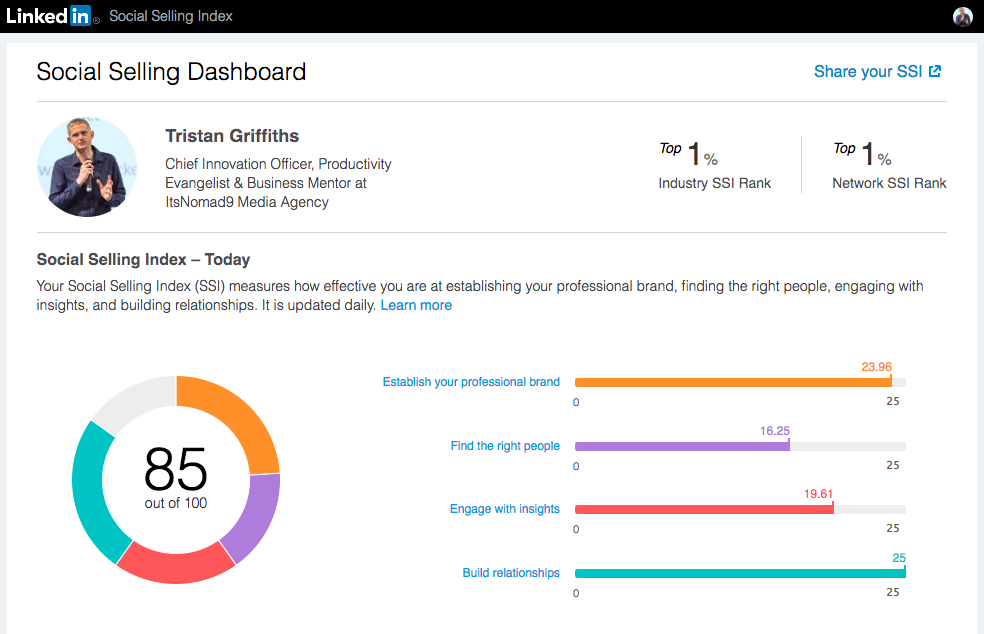 This social selling technique will be focussed on even more at the JUNE EVENT when we have LinkedIn Specialist Sam Rathling joining us to deliver some learning specifically on LinkedIn & Social Selling.
'There is a reason simple works; 
People understand & implement it!'
Any business is only as good as their marketing efforts and latest success.
Tristan Griffiths prides himself on being at the forefront of productivity and marketing techniques, through his continual ongoing self-education.
With a BA Degree in Digital Media, Tristan specialises in leveraging digital and social media, in conjunction with traditional media to help grow audiences faster than ever before.
This can be delivered through a series of trainings and workshops.
'Everyday is a school day; 
Never Stop Learning'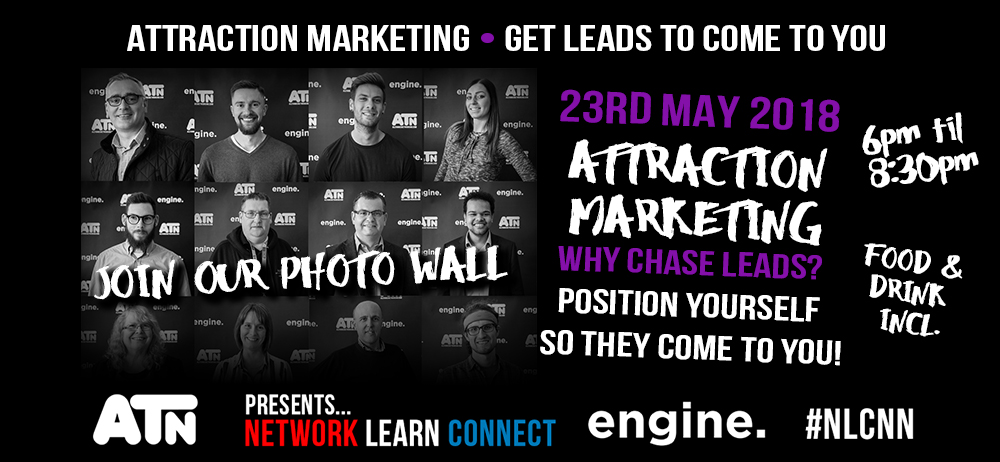 ---
Want to help us spread Network Learn Connect further afield? #NLC is looking for event partners across the UK!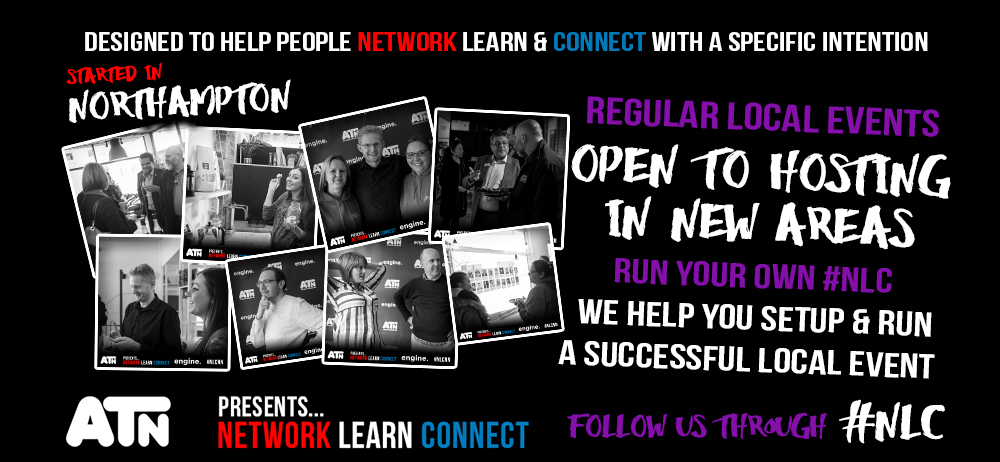 ---
What are other people saying about #NLCNN ?
EVENT ONE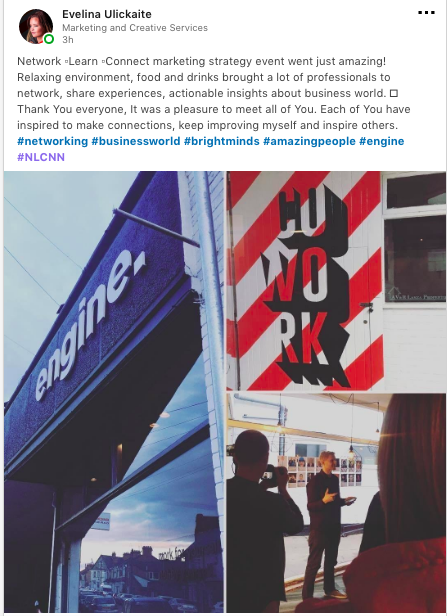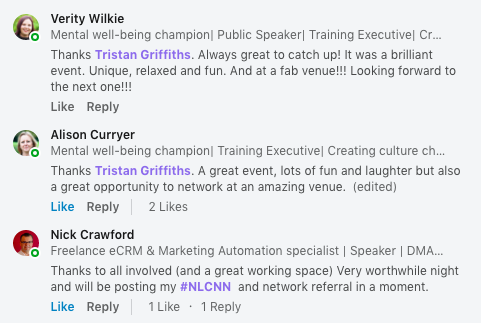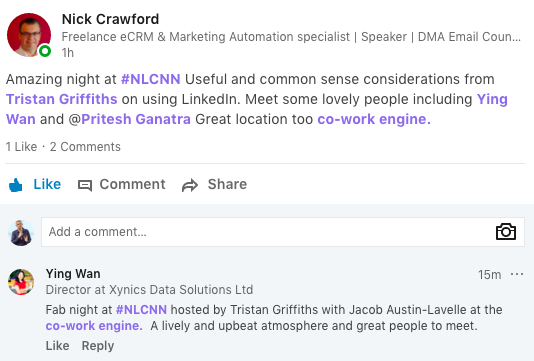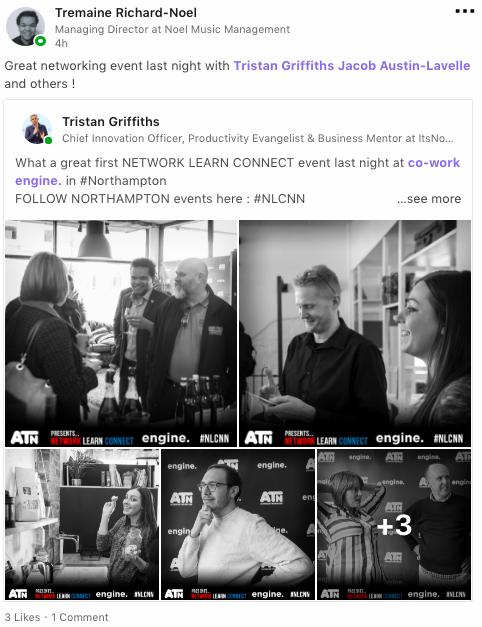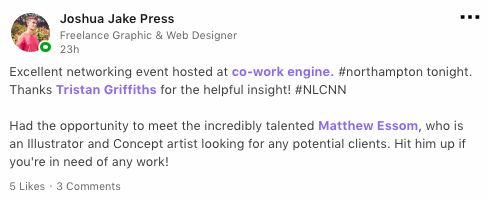 ---
PREVIOUS EVENT UPDATES BY ATTENDEES